I am very sorry to announce that the National Geographic Society has decided to no longer hold the National Geographic Bee. I have enjoyed administering the GeoBee to middle school students since 2006. Stay tuned. We may try to at least to a school level GeoBee here at Central Magnet.
I'm sorry to announce there will be no National Geographic GeoBee this year. 
Congratulations to your 2020 CMS National Geographic Bee Champion: Grayson Davis
2020 Champion Grayson Davis (2nd from right),
2nd Place Gabe Redferin (3rd from left), 3rd Place Jackson Denton (3rd from right)
Finalists (top ten) will receive this awesome GeoBee T-shirt!
WALL OF CHAMPIONS
2020 School Champion Grayson Davis
2019 School Champion Isaac Smith
2018 School Champion Gabe Redferin
2017 School Champion Caton Taylor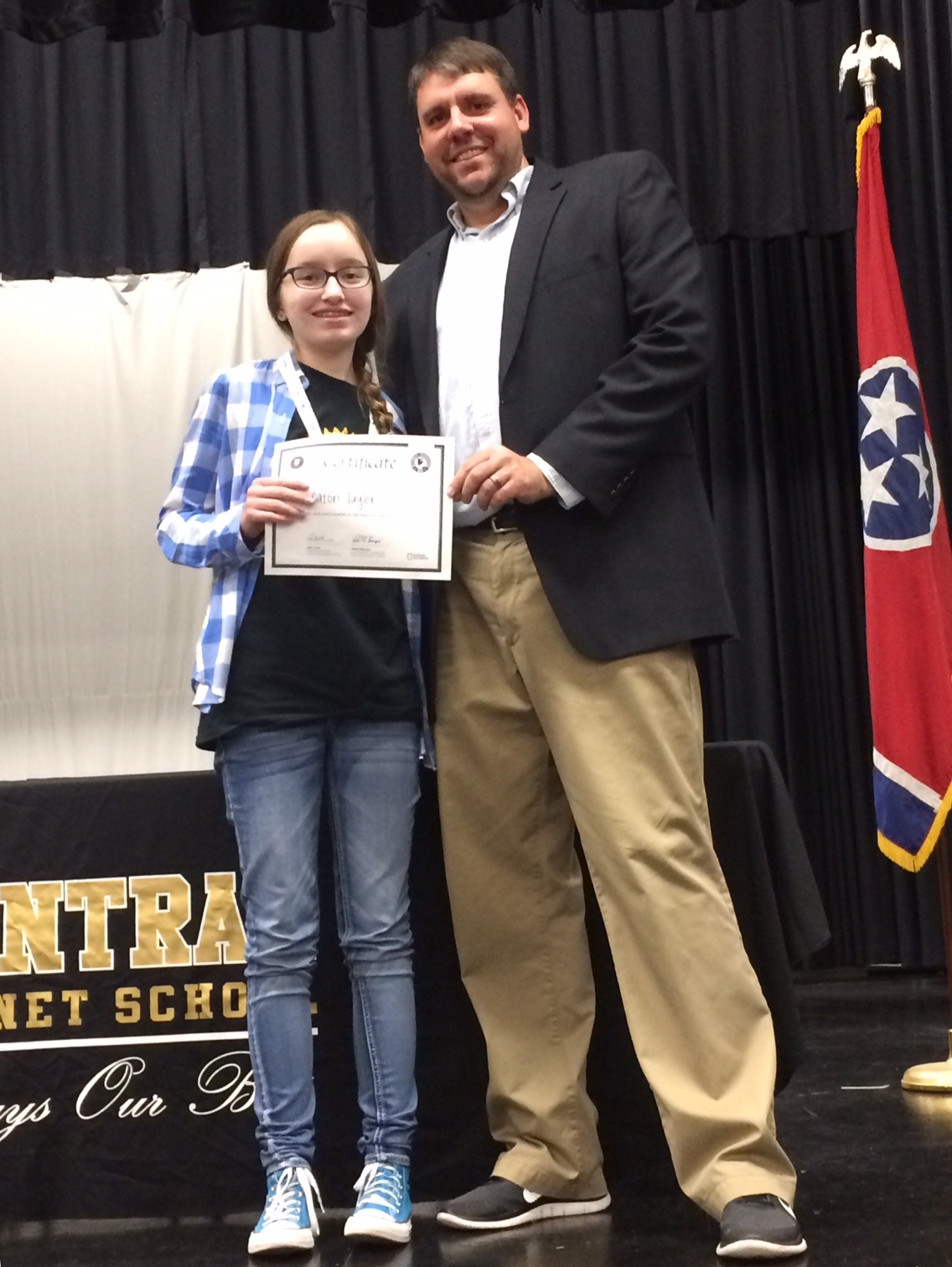 2016 School Champion Michael Sowell
2015 School Champion Michael Scharf (Belmont, Music Business)
2013-2014 Back to Back School Champion Jacob Frist
2012 School Champion Chase Scott (Georgia Tech, Materials Science & Engineering)
2011 School Champion Katie Stueckle (Hollins University, English Lit & Performance)
You could be next!